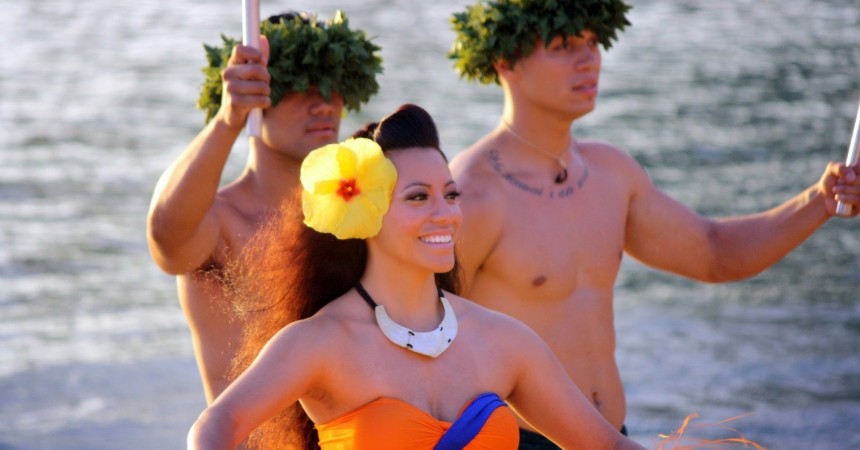 How to Throw a Hawaiian Luau Party
How to Throw a Hawaiian Luau Party
Are you thinking about throwing a Hawaiian luau party? Read on to learn how to throw one that everyone will love.
While not everyone can handle the pressure, studies have shown that even introverts love the feeling of throwing a bash for friends. One of the hardest things to come up with is a reason to have people over or a theme that your guests can all get behind despite different backgrounds. One of the best themes to get people together is for a Hawaiian Luau party.
Here are the four most important elements of your Luau party.
1. Decorations
Choosing the right decorations is essential to creating a Hawaiian Luau that your guests will remember. Even if they've never been to Hawaii, there are a few stereotypes that ring true.
Look across the islands and you'll find lots of lush green spaces with brightly colored tropical flowers. If you want to get your guests in the mood for that kind of thing, ensure that you have lots of bright colors all around your party. Get brightly colored tablecloths with accented bright colors.
Make a few centerpieces that make sense with your colorful island theme. Fill your vases with some fresh flowers if you can find them in your region. Plumeria, birds-of-paradise, and hibiscus are all great choices to ensure your settings have a strong Hawaiian theme. Set up some buckets with sand and place some shells around.
For an evening setting, place tea lights inside your buckets of sand to give your party the right kind of lighting.
Every element of your party has to fit within the theme, so don't leave out your plats and flatware. Bamboo plates and flatware are great because not only are they biodegradable, but they come in every shape and size at party stores. They really bring then Hawaiian theme full circle when your guests can touch and feel the bamboo in their hands and mouths.
For the perfect sensory feel, set a few scented candles. There are ocean air and coconut scented candles available at most high-end candle shops.
2. Food
There's nothing that completes a Luau party like the right kind of food and drinks. Since most Luau parties are both indoor and outdoor, consider having some dishes that are cool and ready to eat as well as others cooked over an open flame.
If you have a grill in the backyard, put together a mix of steaks, pork chops, and even some fish. For the meats, consider sweeter marinades using the kinds of tastes you'd find in Hawaii. Pineapple is a great garnish.
For your seafood, consider shrimp cocktails and smoked fish. A large batch of steamed clams with kalua pig and shiitake mushrooms cooked in foil on the grill is a great way to hit the theme home.
If you want to get into the theme, consider getting some friends to help dig a pit for your pig. While this isn't always easy, if it's a special occasion, consider looking up ways that other people have done this.
If you start with a nice pupu with fresh shrimp, fruit, and poi, you'll get your party off to the perfect start. Since food is such an important part of the Hawaiian and Polynesian traditions, take some time to find recipes that you feel comfortable making at home.
Don't forget to have lots of coconut, pineapple, and sweet cocktail drinks.
3. A Dress Code
While you might think it's a little hokey, if you're going through the trouble of putting together a whole evening of Luau themed food, clothing can make it whole.
With everyone wearing those classic Hawaiian shirts with beautiful artisanal prints, everyone will feel into the theme. They offer a classic and cool look and ensure that everyone at your party feels like they're building the theme together.
The fabrics should be cotton, silk, or rayon. If anyone tries coming in polyester, tell them they're off the theme.
If your guests are struggling to come up with the right clothing, tell them to look for clean lines and detailed motifs. Canoe, surfing, and beach themes are found on these prints made by designers all over the world. The traditional shirt of white flowers on red or blue is the perfect simple way to support the theme.
If they can find shirts with faux wood buttons, your guests have hit the nail on the head. There are even vintage shirts made from coconut shells. Give a bonus to the couples that come in matching sets. When your guests go the extra mile, you know you're in for a night to remember.
4. Don't Forget Music
The right soundtrack is vital to having the perfect Hawaiian Luau theme really hit home for your guests. Remember that before the American influence, there were lots more ukeleles and marimbas than surf rock and Elvis. While there are plenty of surf bands from the region, there's a great podcast by DJ Mark Riddle that has everything you need to know for your Luau.
Check out some tiki-themed music of the vibraphonist Arthur Lyman. His songs conjure that chilled-out Hawaiian vibe you're probably looking for. There are lots of artists sure to be linked to him if you're using an online streaming site.
For something more modern, check out the singer Israel Kamakawiw'ole. You'll find lots of great tracks on most digital platforms, but the most popular is going to be his version  of "Somewhere Over the Rainbow." Again, type in his name and you'll get lots of related artists.
Your Hawaiian Luau is Sure To Be A Hit
Follow our four tips for putting together the right elements and your Hawaiian Luau is sure to be a huge hit. Hit your guests on every sensory level and they're going to be talking about your party for years to come.
If you're trying to create leis for your party, check out our guide for tips.
10 Hawaiian Theme Party Ideas To Try This Summer
10 Hawaiian Theme Party Ideas To Try This Summer

Every season has certain qualities that set it apart from the others.
Summer is known for long days that turn into nights, barefoot walks on the beach and relaxed, sunshine-filled fun with friends.
Hawaii has always been known as the perfect summer destination. The sand and surf, laid-back lifestyle, and fun-loving locals make everyone who visits feel like they've stepped foot in tropical paradise.
In fact, the island state is well-known for its trademark Hawaiian hospitality.
If you can't make it to the island to party this summer, how about throwing your own Hawaiian party?
What better way to ring in the summertime?
Whether you're inviting your neighbors, co-workers, or your kid's kindergarten class, we've got perfect party ideas that everyone will love.
Organize your own island escape with these Hawaiian theme party ideas!
10 Hawaiian Theme Party Ideas for Every Summer Occasion
These Hawaiin theme party ideas will help make your summer entertaining simple. Once you plan one Hawaiian party, many of your original party ideas can be used for your next event, even if the occasion is completely different from the first.
Hawaiian parties are so versatile that the theme is appropriate for all ages and works for practically every summer occasion.
Hawaiian theme party ideas can accommodate practically any type of party, For girls' night, your son's birthday, an engagement party or a neighborhood get-together, Hawaiin theme party ideas are a perfect pick, no matter what crowd you're hosting.
Here are ten Hawaiian theme party ideas to jump-start your summer party planning.
1. Aloha Summer Kick-Off Party
Say goodbye to the classroom and hello to summer with an " Aloha Summer party" that gets the season started off right.
For a class or team party, fun group games and activities are essential. A hula-hooping contest and limbo competition are kid favorites. Afterward, party-goers can chow down on healthy fruit skewers and chilled lime-sherbert punch.
Send each child home with a lei. It's a simple party favor that's always a hit.
2. Get Down at a Hula Dance Party
Grass skirts, flower leis, and authentic Hawaiian music will have your guests hula-ing in no time. Have someone come to teach a quick lesson, or check online to learn Hawaiian-style dances that you can pass on to your party attendees.
This is a big hit for a girl's night or girl's birthday party.
Floral arrangements do double-time, serving as centerpieces and flair for your guests' hair. Allow girls to choose their favorite Hawaiian flower to tuck behind their ear for a fancy Hawaiian 'do.
3. Say "I Do" to a Tropical Paradise Engagement Party
What's the next best thing to getting hitched in Hawaii?
Celebrating your engagement with a Tropical Paradise Party might not beat the island heat, but it runs a close second.
Serve shrimp cocktails and pina-coladas to your guests. Have cocktail napkins printed with the happy couple's names and the date of their big event.
Strings of lights and tropical floral accents set a romantic ambiance for an evening outdoors.
4. Beat the Heat with a Luau Pool Party
Make a splash this summer with a luau themed pool party. If you don't have access to a swimming pool, a slip-n-slide or sprinkler works just as well.
5. Tie Dye Birthday Bash
Pass out white t-shirts and string them on a clothesline. Fill spray bottles with brightly colored water and fabric dye and let your guests create their own tropical work of art.
6. Invite Your Neighbors to an Island Block Barbeque
Crank up the grill and turn up the heat this summer with a neighborhood barbeque block party.
The sweet smell of authentic Hawaiian barbeque is a never-fail crowd pleaser. Make the menu simple by asking everyone to bring a potluck dish while you provide the main dish.
7. A Backyard Hawaiian Movie Party
Rent all of your favorite Hawaiian flicks and invite the family over for a night at the movies in your backyard.
A blow-up movie screen is ideal, but you can even use a regular television or projector to show the night's feature film.
Kids can string candy leis while parents catch up.
8. Tiki Bar After-Hours Social
Looking for a fun after-hours professional event to host? String bright floral garland, center floral arrangements on tables, and create a tiki-bar using posterboard.
Serve Hawaiian-themed drinks and appetizers. Set the mood with some island music and tiki torches.
Colleagues will applaud your creativity and spend time getting to know one another.
9. A Coconut Cocktail Party
Carve out coconuts and serve cocktails to guests on Hawaiian platters garnished with miniature "skewers" or toothpicks stacked with pineapple and cherries. Add tiny parasols to top off the coconut concoction.
10. Treasure Hunt Island Equals Family Fun
This party idea works great with groups of friends and families.
Large crowds can divide into teams.
As their host, you will pass out a "treasure map" that you created prior to their arrival, along with scavenger hunt clues. Each clue will lead the group to a token prize, landmark, or additional clue needed for the next step.
You can modify the scavenger hunt depending on the ages and skill levels of your guests.
This party can be thrown together in no time for hours of island-style fun.
Ready to Throw a Summer Party?
You can add to these Hawaiian theme party ideas, or substitute a suggestion for a creative idea of your own.
If you are throwing more than one summer party, stock up on party extras from your local dollar store. You can usually find leis, luau themed paper products, tiki torches, and other fun items like funky strings of lights or paper lanterns there. Many local dollar stores even stock faux grass skirts throughout the summer.
Hawaiian party favors and decorations abound, especially during the warmer months.
But, you can throw a super-fun islander's summer soiree using just a few homemade or dollar store decorations and bright tropical flower arrangements. This decor suits almost any Hawaiian-themed occasion. And, once the party is over, you'll have a floral party favor of your own to brighten up your home.
Are you ready to throw your own summer party?
Check out our selection of party-perfect Hawaiian floral arrangements and place your order today!