Kukui Nut: What's It All About?
First brought to the islands by Polynesian explorers from Southeast Asia, Aleurites moluccana, or kukui, is the state tree of Hawaii. With light green foliage covered in a silvery-white powder, these trees can grow to a height of 80 feet, and they have beautiful and fragrant white flowers. Because the trees and their products are so versatile, kukui trees held an important place in the religion and daily lives of the ancients.
In older times, only royalty were allowed kukui nut leis, and the leis were cherished. Today, they are often given to arriving guests, and many people have added the candlenut leis, bracelets and anklets to their jewelry wardrobes. The bracelets are often shared during the exchange of wedding vows to represent the joining of the two spiritual lights of the bride and groom into a single, holy union.
Kukui nuts were a source of light in ancient times, as well. Originally, the nuts were skewered on wicks made from frond leaves from coconut palms, stuck into the ground or a pot of dirt or sand, and lit one by one. As they provided light, they also helped measure the passage of time. Later, the oils were extracted and burned in lamps.
Spiritually, the kukui trees were once held to be the physical form of Kamapua'a, the pig god of the island culture. The kukui ano ano, or kukui leis, were the first prayer beds used by the Hawaiian people, and they represent light, hope and renewal.
In addition to leis, spiritual symbolism and contemporary jewelry, the kukui nuts may be roasted, pounded and mixed with salt and chili peppers to make inamona, a delicious relish-like condiment. The oils were also used often as medicines and tonics for health. Today, the oils are often used as a skin moisturizer that creates a protective layer on dry skin that allows the area to heal naturally.
The oils and ashes of the burned nuts were used to dye tapa cloth and to polish and waterproof wooden bowls, as well as canoes and surfboards made from koa wood. Crushed nuts can be used to polish kukui nut leis, too.
To learn more about kukui nuts and other Hawaiian traditions, contact us.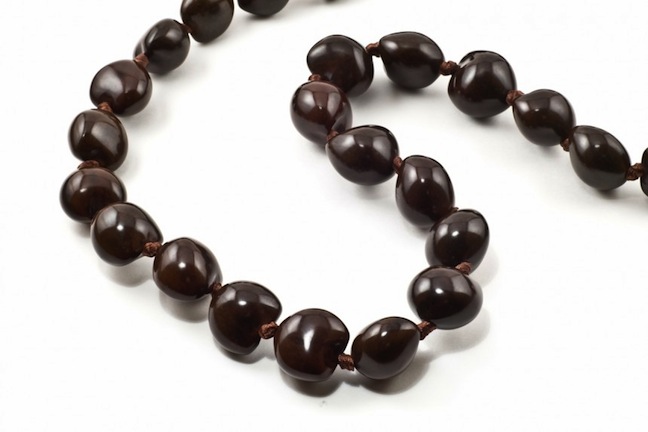 3 Characteristics Unique to Hawaiian Weddings
The Aloha State is widely known as one of the best honeymoon destinations in the world. However, you don't actually have to wait until you're already married to appreciate the beautiful landscape of Hawaii. Instead, you and the love of your life can get married with the awe-inspiring features of the tropical island serving as a magnificent backdrop to your wedding day. Doing so will allow you and your significant other to enjoy characteristics unique to Hawaiian weddings.
Hear the Sound of Waves Crashing During the Wedding Ceremony
There's no real need to hire a band when getting married on the beaches of Hawaii. The sound of the ocean's waves crashing onto the shore is already wonderful music to the ears. So you'll get to save money by not having to hire a band. Yet, your wedding guests will be afforded the opportunity to listen to the wonderful sound of nature while the two of you recite your wedding vows.
Feel Sand Between Your Toes
Hate having to go through an entire day of wearing formal dress shoes? Then come to Hawaii to get married and feel sand between your toes instead. When you're having a beach wedding, there's no expectation for wearing formal footwear. Hence, you'll get to wear sandals or simply go without shoes throughout the entire wedding ceremony.
And don't be afraid to make it casual. An aloha shirt is perfectly acceptable for an authentic Hawaiian wedding.
Take Incredibly Gorgeous Wedding Pictures
When your wedding is taking place on one of the most visually stunning islands in the world, it's almost impossible to not have incredibly gorgeous wedding pictures. The ocean, waterfalls, and palm trees all help to create a stunning background for the most perfect wedding picture. Just don't forget to contact us beforehand to add some nice floral touches to the amazing scenery.